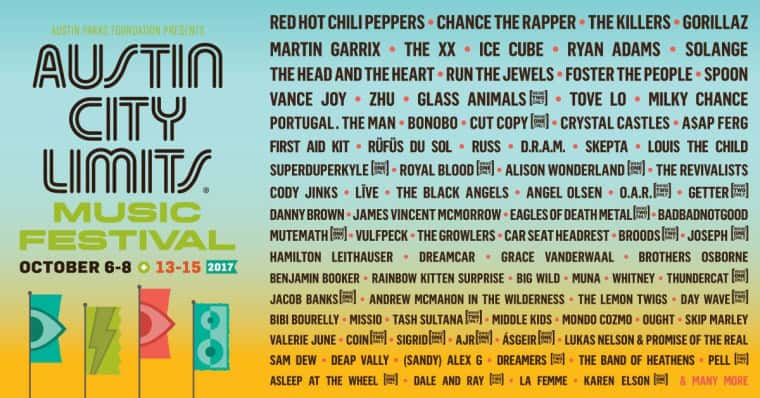 We got your ACL tickets again this year! Weekend 2, October 13th, 14th, and 15th. Two VIP passes, hotel for 3 nights, and a $106 Shark cash card!
Register to win at: GOLD BUYERS OF TEXAS/4522 Weber Rd., Suite 108, BINSWANGER GLASS/4019 Brett Street, ALMA ANNE'S BOUTIQUE AND JEWELRY/1302 Wildcat Drive in Portland, MULLIGAN'S PUB/621 N. Chaparral St, and J'S STYLES CUTS AND HAIR SALON 5009 Kostoryz.
Deadline to register is Friday, Oct 6th @3pm. Live on air drawing, Monday, Oct 9th at 7:15a.
Must be 21 years or older to register and win. One entry per person per location. GOOD LUCK.